Meet the Civilization Team!
History, strategy, and the ability to shape the world: it's what drew us to the Civilization game series, but it's the immersion and ability to connect with players like you that makes us stay.
Whether you're just starting to play Civilization VI, or have been around since the first game, we're here to help you make the most out of your gaming experience.
We know how overwhelming it can be trying to learn the ins and outs of Civilization, whether you're playing Civ V or Civ VI or looking back to earlier games. Even if you've learned the basics, many players miss out on key features they could be enjoying–or maybe even need a few tips for building their empire.
Our Mission
To share all of our Civilization secrets with you. No matter what game you're playing, we're here to deliver you all of the secrets, guides, tips, and tricks you need to know while you're on your Civilization journey. We're here to guide you through every step of the way!
What We Offer
Whether you're a first-time player or a skilled Civilization gamer, our experienced team will guide you through tips, strategies, and insight.
Civ Fandom articles will help you develop key strategies, alert you to the best in-game features, and make the most of your resources. You'll find tips for understanding the dynamics of Civilization games, from world leaders to terrain, potential enemies, and the overviews you need.
Civilization V and VI offer seemingly endless ways to play, but it's easy to feel overwhelmed. With our country overviews, unit overviews, and gameplay guides, you'll be on your way to establishing your influence and building a name for your empire.
And for those still deciding what Civilization game to buy, we'll also offer direct, in-depth comparisons of games and gameplay features.
How This Works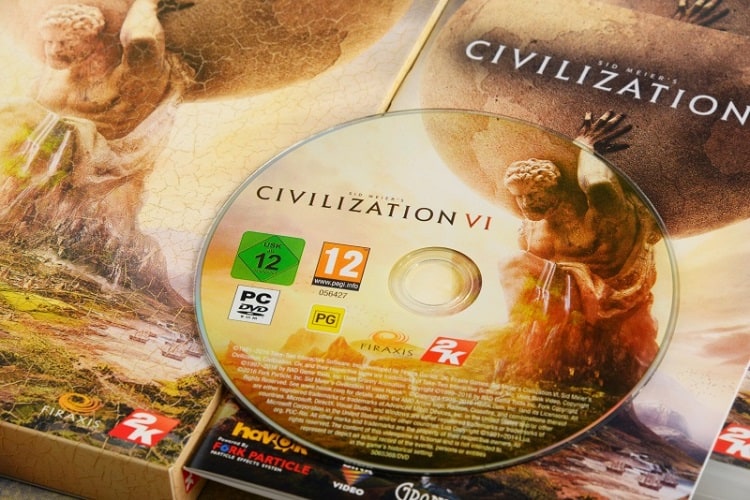 We go into the core game features to find strategies that work. We tell you about everything from city-states to the culture system, different civilizations, and how to balance societal improvements with managing competing civilizations and potential civil unrest for full game overviews and comparisons.
We also go in with unbiased eyes, placing our own personal preferences aside to give you an honest look at how different features and expansion packs compare.
For unit overviews and tier lists, we keep the gamer's perspective in mind–not just surface-level looks– for detailed, honest looks at all Civilization V and Civilization VI has to offer. You'll never find a review or comparison on Civ Fandom that hasn't been written with strategy in mind.
Our reviews showcase an honest look not just at how to be victorious in Civilization, but how to make the most of it. Our role isn't to tell you how to play your game but to help you explore which path you should take.
For comparisons, we don't look at just one feature, understanding that graphics may be important to some gamers while others may value upgrades to military units, cultural building options, or even the lore and history.
But we don't just do overviews. You'll be able to come here for a look at core gameplay features– even the ones we may not think too much about. We provide expertise for the macro tasks and strategy and the micro decisions that make or break your civilization.
No topic is too small– deciding what technological paths to follow, managing your citizen's unrest (or contentment), and everyday tasks like building roads, farming, and mining for resources are all part of the playing experience– and we don't plan to neglect those features.
We have a systematic approach to our overviews and reviews. As gamers ourselves, we're passionate about being thorough and honest about everything related to the Civilization series:
We take from gaming expertise and other players ' frequently asked questions for all things related to Civilization V and Civilization VI. We consider the most pressing queries, frustrations, or misconceptions and which we can cover authentically.
For a full game overview or comparison, we go beyond the critic's reviews, creating overviews that really dig beyond popular perception, ensuring that we go above and beyond. Comparisons are always undertaken with an unbiased approach, setting aside any of our personal playstyle preferences for the bigger picture.
At the same time, we like to show a little bit of our personality, too, by occasionally sharing our own experiences playing Civilization games– just little ways you can get to know us, too, and understand why we're so passionate about this strategy game series.
We consider all play styles–whether your main objective is forming alliances, conquering all as quickly as possible, or you're most invested in making improvements for your citizens and becoming a cultural icon. Even when we provide tips and strategies, we do so with a multi-faceted approach.
For comparisons, we don't take the easy approach– we go into those small details that make the Civilization games the amazing games that they are, from technology and research trees to smaller features, like farming and mining. Even gameplay elements that go underused or ignored deserve attention.
It's that attention to detail that sets Civ Fandom apart from other Civilization reviews. You come here for information– we go beyond the advertisements and dig deep into what it really means to fully experience Civilization V and Civilization VI.
We provide in-depth advice– both for advanced and beginning players. No matter where you are on your journey as a Civilization player, you'll find an article for you. Players of all levels of experience and ability can benefit from our updates on Civ Fandom.
We provide updated information and new articles that evolve as news and few features evolve.
One more thing: we know you're passionate about strategy games, just like we are. And we know just how much time it takes to really invest in building your civilization, so we won't waste your time. We provide the latest and most authentic details while respecting you have hours of gameplay to get to. For that reason, we make our articles organized, with headers so that you can skim or just get to the information you need.
Our goal is simple: for you to enjoy Civilization to its fullest, no matter what nation you play as.
Our Core Values
Strategic
Passionate
Innovative
Authentic
Thorough
Our Team
Meet our team of Civilization geeks and addicts:
Erin Jamieson – Lifelong Civilization Nerd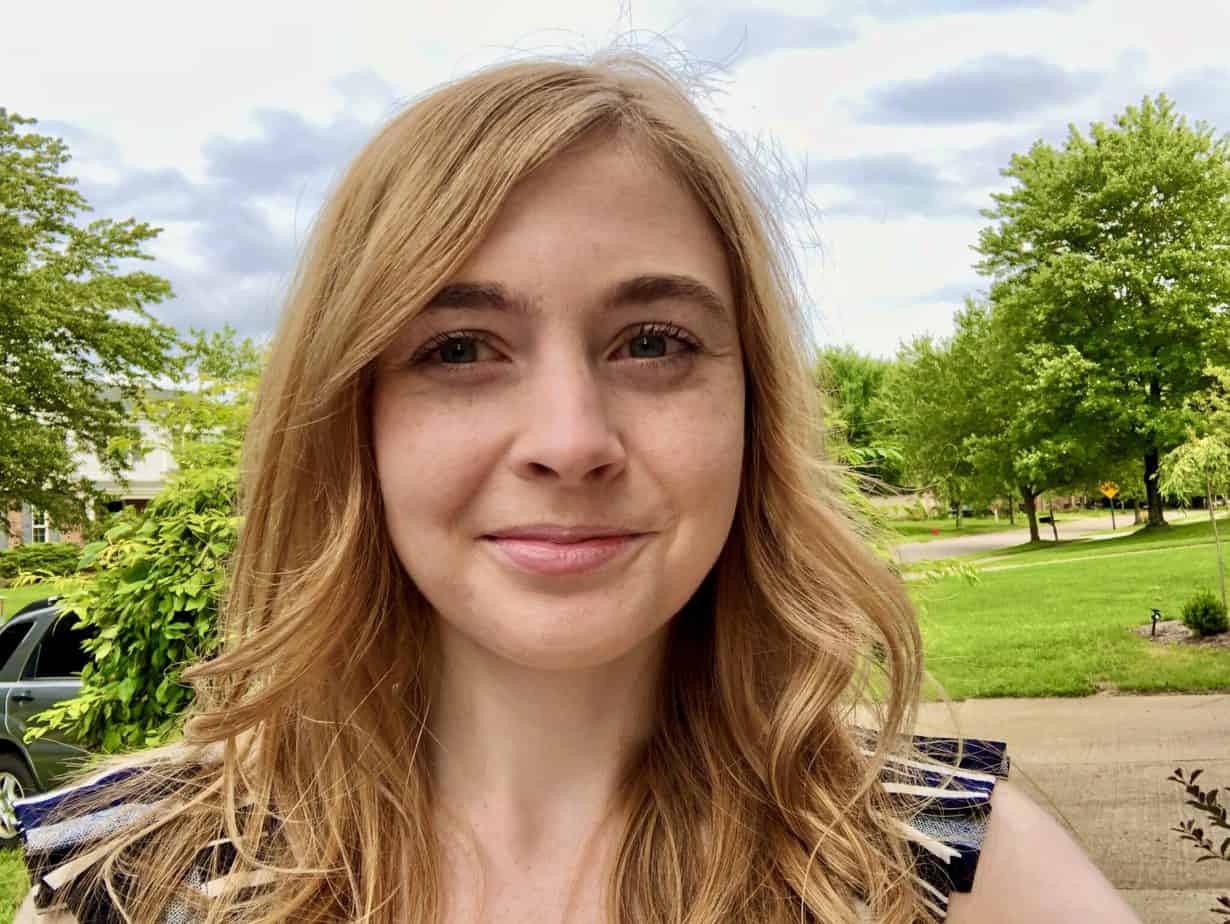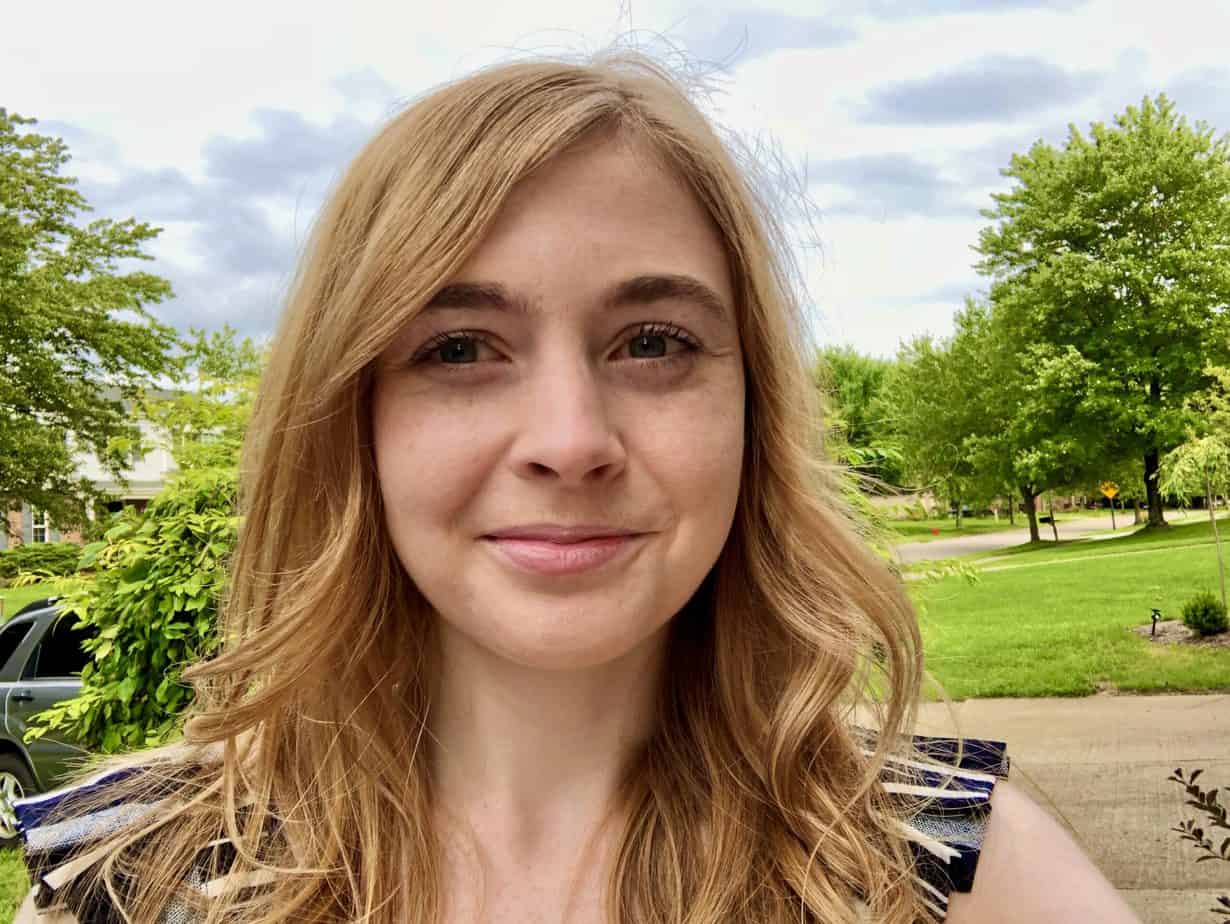 Erin Jamieson first came across the Civilization series as a child when her father was gifted Civilization III. Since then, she's played countless hours playing just about any civilization you can imagine. A lover of both history and strategy games, Erin is passionate about getting the most out of your Civilization gameplay.
Why am I giving advice on Civ Fandom?
The Civilization series isn't just a game. It teaches strategy, history, and connects people. I grew up with the Civilization games and am passionate about giving my tips for creativity and strategic moves. I hope others can get as much out of exploring Civ gameplay as I have.  
What made you fall in love with Civilization? 
Funnily enough, my first exposure to the Civ franchise is all thanks to my dad. He received Civ III for his birthday, and I fell in love with the lore and strategy of the game. We spent many hours playing, along with my older brother.
What's the best tip you'd give to someone getting ready to play Civ for the first time? 
Any Civ game takes time to learn, and that's okay. Don't try to memorize or learn everything at once. Start with a medium sized map– too small can be intense, but a very large map can burn you out.
What's your least favorite part about Civilization? 
I think my least favorite part is players getting too caught up on one Civ game being way better or worse than another. I love the passion and I think it's good to compare for different play styles. At the same time, I think there's something good from every entry in the franchise.
Miah Schmahl – Slow & Steady Wins the Civilization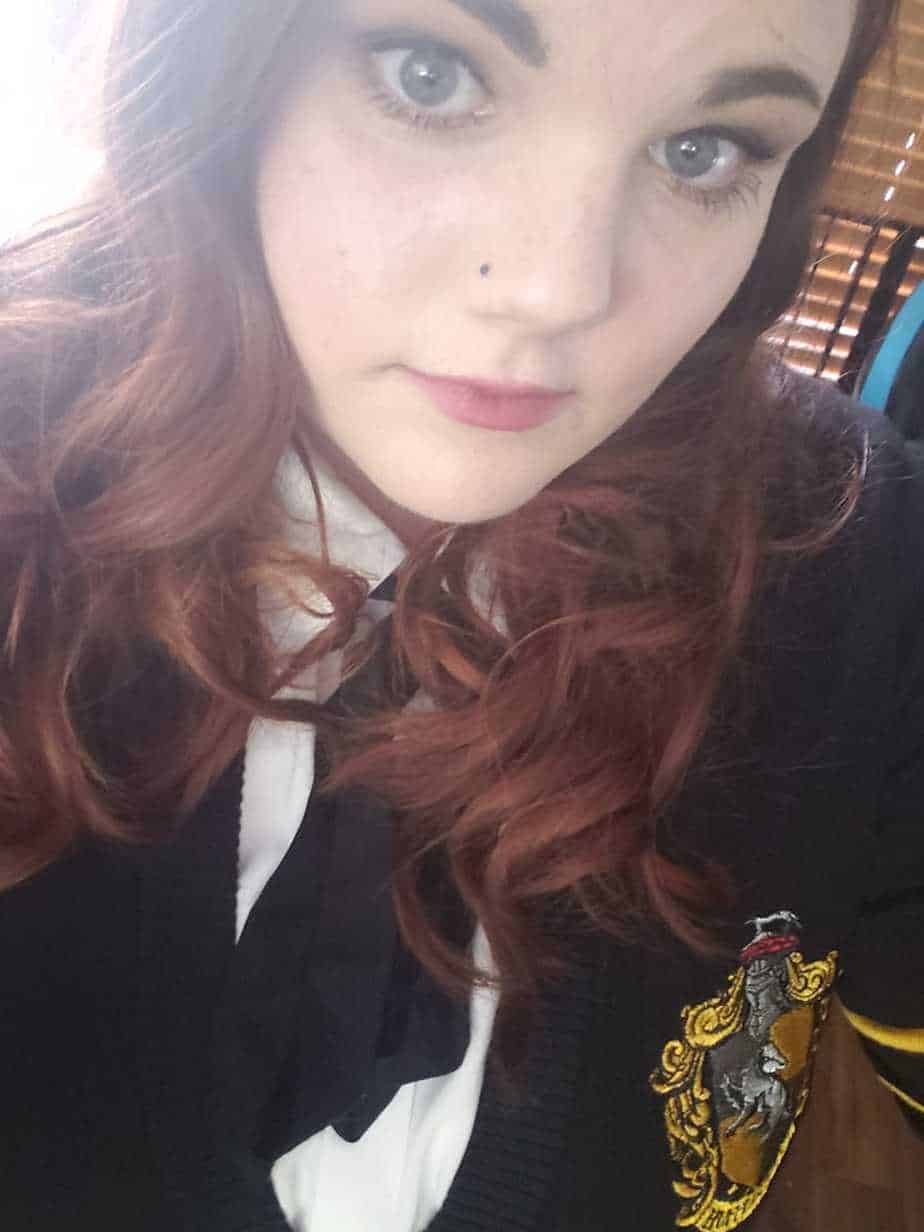 Miah enjoys turned-based strategy games like Civilization for their unique approach to gameplay and ability to force players to think outside of the box. But, she loves how Civilization doesn't make her stress out. She wants to help teach other people how to unwind, relax, and take a chill approach to the Civilization games.
Why am I giving advice on Civ Fandom?
I love strategy games and Civ is one of my favorites. 
What made you fall in love with Civilization?
I love Civ because I have the ability to play as some of my favorite countries or ancient civilizations. Even if they aren't the strongest countries, I also really enjoy the graphics and how the gameplay has evolved. I always appreciate progress in a game series.
What's the best tip you'd give to someone getting ready to play Civ for the first time?
Take your time to get to know the strategies, winning paths, and gameplay mechanics. It's really easy to just dive right in and get really confused really fast. Read some of our guides and get to know the game a bit before you jump in.
What's your least favorite part about Civilization?
An entire multiplayer game can take quite a few hours. For gamers who don't mind this, it's great but for me, I get squirmy and need to take a break.
Stefan Stevanovic – Strategy Nerd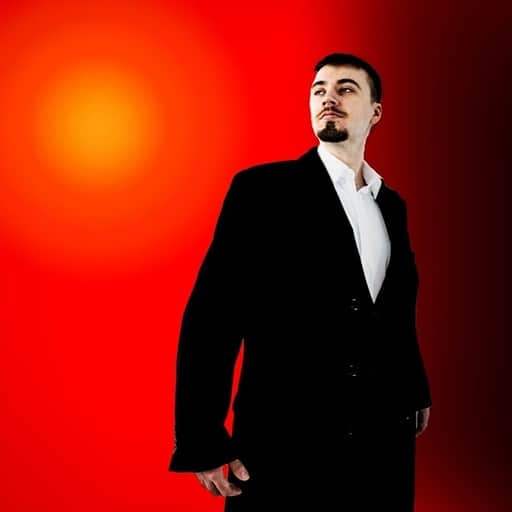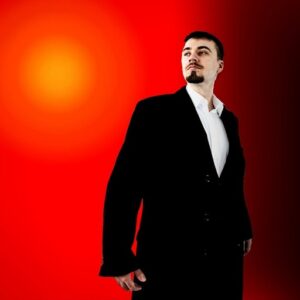 There's no other game that can compare to Civilization for Stefan. Putting the epic music that comes with this game aside, Stefan loves feeling like an explorer while he's sitting in his computer chair. Plus, Stefan likes how he's able to face the harsh realities of the world inside of the game without the fear of failing IRL. He's always analyzing the consequences of his actions, which is a transferrable skill he thanks Civilization for!
Why am I giving advice on Civ Fandom? 
In my opinion, Civilization is the best strategy ever to be made. As the leading site covering the topic, it is my honor to write for Civ Fandom. I know that this team loves the game as much as I do, and that they'll appreciate a contribution from a fellow fan.
What made you fall in love with Civilization? 
Simply put, if you're looking for a premium time and want to get lost in your own creation, Civilization is the best way to do so!
What's the best tip you'd give to someone getting ready to play Civ for the first time? 
Just start playing! The game is too complex to understand from the get-go. You will probably need several weeks (at least) to cover the basics, so just take your time and enjoy the game even if you don't know what you're doing.
What's your least favorite part about Civilization?
My computer's load times!
What are your social media links?
https://www.facebook.com/stefan.stevanovic12